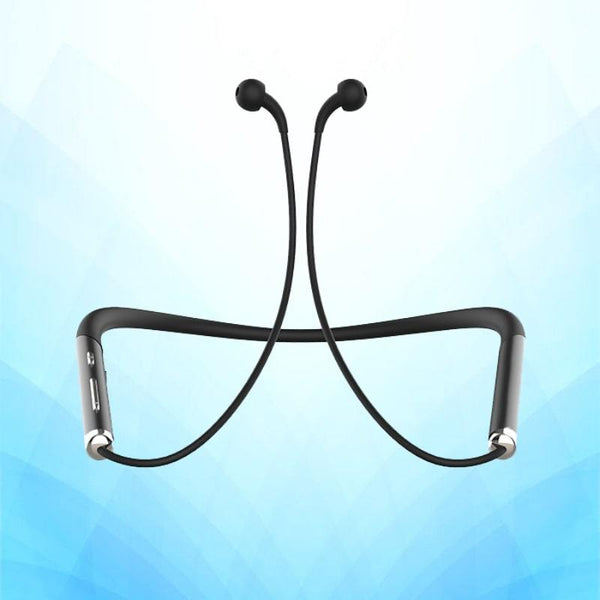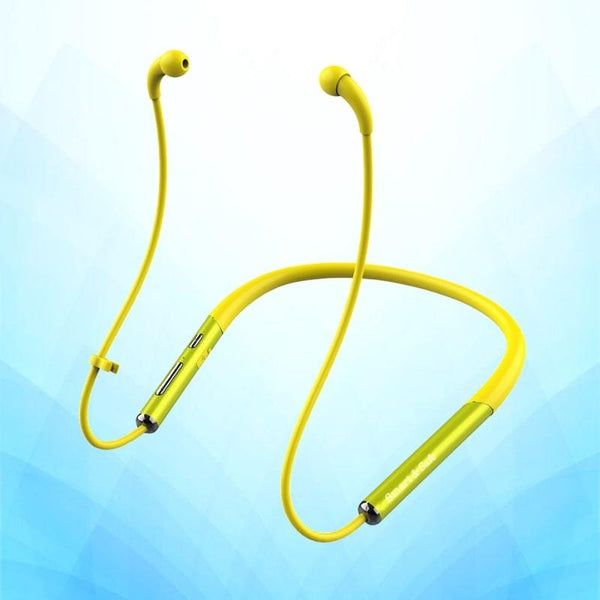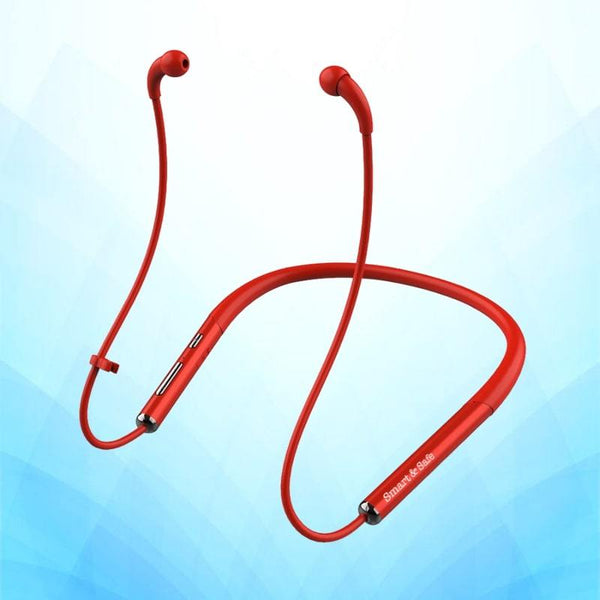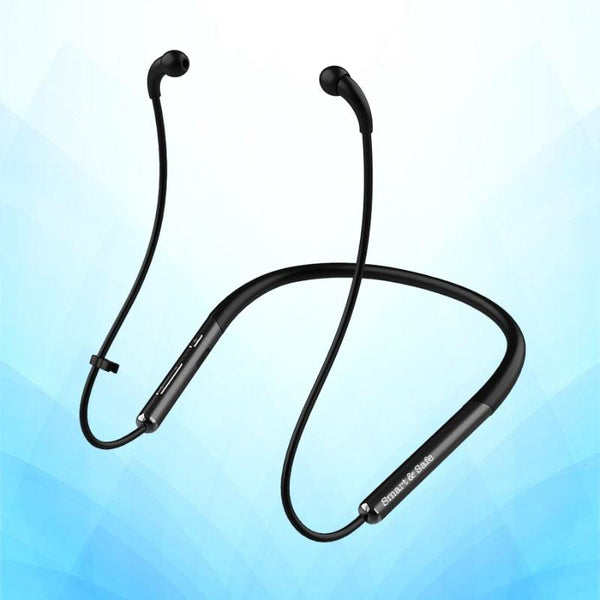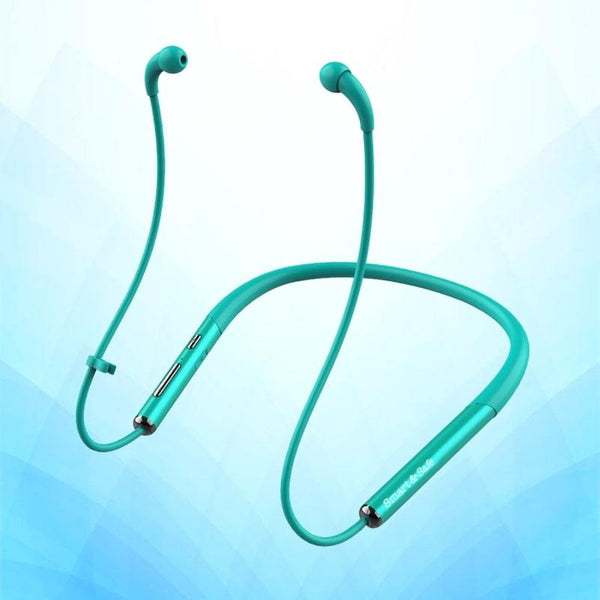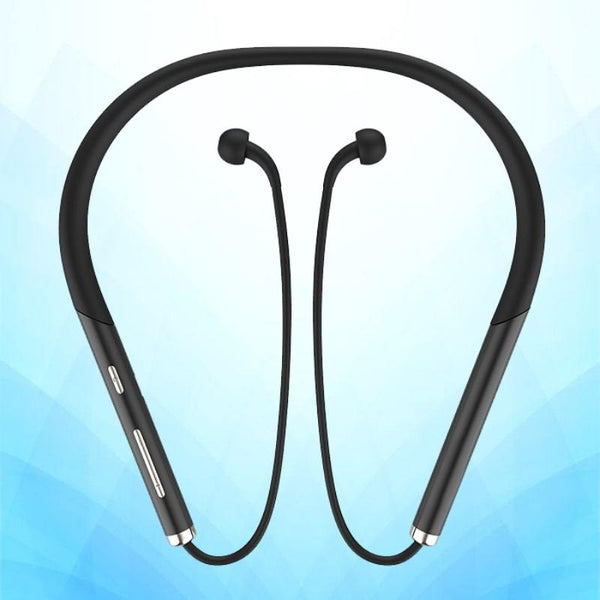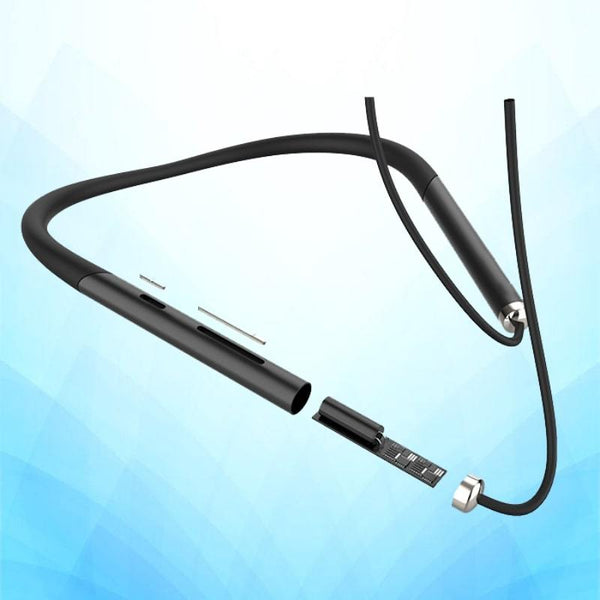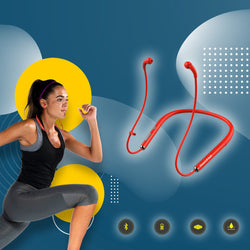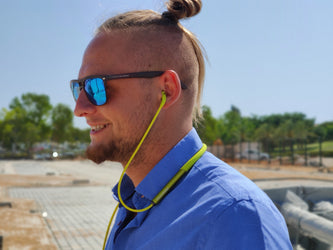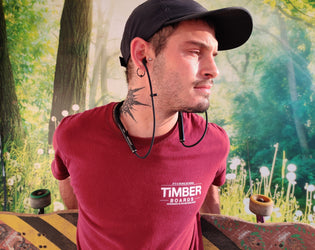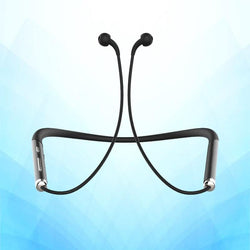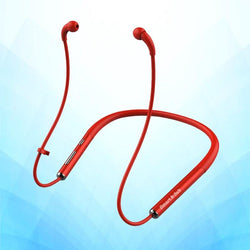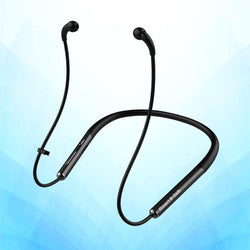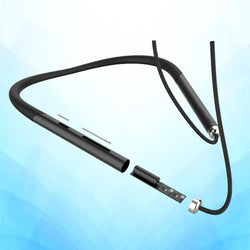 Smart&Safe® Unique patent, the only EMF-free wireless headset in the world!
How does it work?
BlueTubeZ® - EMF-free wireless headphones incorporate a hollow flexible air tube, minimizing radiation exposure from the phone. This time, we have actually invented a brand-new way of making calls and listening to your favorite content without having your brain being blasted with EMF radiation. The neckband sits on your neck comfortably, while the radiation-free Air-Tubes go up to your ears and give you the best sound experience on any Air-Tube headset.
Why are the BlueTubeZ® considered to be the safest Bluetooth headphones?
Our BlueTubeZ® is based on a patented technology that distances EMF radiation from the head.
By using Air Tubes, we distance the radiation from the ear canal.
Bluetooth is emitting EMF, however, our Bluetooth has the lowest EMF emission possible, and you can see the independent lab test result HERE.
You can see the maximum EMF emitted during a call is only 1.4v/m from the BT itself and 0.4v/m from the earpiece.
Using the BlueTubeZ® also helps you to keep yourself safe from the EMF emitting from your device, since you can keep the appropriate distance from it.
All of this makes the BlueTubeZ® the safest Bluetooth headphones in the world!
Warranty: 6 Months 
   Long battery life: 

20 play hours and 200 hours of standby.

   Lightweight & comfortable to use: the BlueTubeZ® weights only 42 Grams / 0.092 lbs!
   Connect two devices at the same time with Bluetooth V5.0.
   AirTube - New Premium Quality Silicon.
   Up to 100%, Radio Frequencies Shielding.
   IPX4 – Protects from splashing water, no matter the direction.
Also – you can use your new BlueTubeZ® with any device that has Bluetooth connectivity.
An Honest Review: 
And there's more, much more:  
Shipping Free standard shipping to the US up to 7 days (usually takes between 3-5 days). Free expedited shipping on orders of 199$ or more (2-4 days). 
RETURNS ARE EASY. We accept return within 30 days after purchase. Simply contact us for a returns number and send your item to our returns center for fast processing. We'll get you a replacement or refund in a snap!